Wil je Zangeres Lisa boeken voor een optreden?
Viking Entertainment is hét boekingskantoor voor alle artiesten, DJ's, bands en events. Op onze website vind je alle informatie met betrekking tot het boeken van Zangeres Lisa voor een evenement.
Biografie Zangeres Lisa
Lisa Dijkman is een talentvolle singer/songwriter, producer, pianist en live looping artiest met een uitgebreide achtergrond in zowel muziekproductie als performance.

Lisa's professionele CV bevat wereldwijde optredens voor grote merken als Mercedes-Benz, Philips, Ritz Carlton, Four Seasons, The Oberoi, Sheraton, Hilton, Armani, Pacha, Burj Al Arab Dubai, Crazy Pianos Scheveningen, de militaire kampen in Afghanistan en nog veel meer. Ze heeft 7 jaar in Dubai gewerkt als artiest en ook nog een jaar in Berlijn.

In Nederland heeft ze samengewerkt als achtergrond en studio zangeres met veel bekende Nederlandse artiesten en TV persoonlijkheden.

Of u nu op zoek bent naar vlotte achtergrondmuziek voor uw evenement, high-end entertainment, of een meer relaxte vibe, met meer dan 15 jaar internationale ervaring weet Lisa precies hoe ze zich moet aanpassen aan uw evenement.
Lisa's repertoire varieert van pop, Top 40, house, RnB, jazz standards, tot aan 70's, 80's, 90's, en disco. Ze treedt solo op als pianist/zangeres/DJ/looping station act, maar ook eventueel met een band.

In 2009-2019 bracht Lisa Dijkman diverse zelfgeschreven tracks uit. Een van deze singles haalde de Top 100 chart, dit leverde haar veel exposure en live radio optredens op. Sinds haar eerste commerciële succes, heeft Lisa Dijkman hard gewerkt om haar unieke geluid naar luisteraars over de hele wereld te brengen.

Sinds 2020 schrijft, produceert en released ze onafhankelijk muziek onder haar nieuwste project LYZZ, met dit project richt ze zich voornamelijk op melodic techno, deep house & electro.
Haar laatst uitgebrachte werk is te vinden op alle bekende platforms.

Repertoire lijst:
24k Magic Bruno Mars
Adventure of a lifetime Coldplay
Ain't no sunshine Bill Withers
Ain't nobody Chaka Khan
All I wanna do is have some fuSnherryl Crow
All night long Lionel Richie
All of Me Billy Holliday
All Of Me John Legend
American boy Estelle
Angels Robbie Williams Anouk Medley Anouk
At Last Etta James
Attention Charlie Puth
Baby one more time Britney Spears
Back in Love LTD
Bad Guy Billie Eilish
Bad Habits Ed Sheeran
Big Spender Shirley Bassey
Billy Jean Michael Jackson Blame it on the Boogie Jackson 5
Blinding Lights Weeknd
Blue Suede Shoes Elvis
California Gurls Katy Perry
Can't stop the feeling Justin Timberlake Can't take my eyes of you Frankie Valli
Carwash Rore Royce
Celebration Kool & The Gang Chained to the Rhythm Katy Perry
Chandelier Sia
Cheap Thrills Sia
Cheek to Cheek Frank Sinatra
City Of Stars La la Land
Close to you The Carpenters Closer Neyo
Cold Heart Dua Lipa / Elton John Come away with me Norah Jones
Come Fly With Me Frank Sinatra
Copacabana Barry Manilow
Corry Konings Medley Corry Konings
Could you be loved Bob Marley
Country Roads John Denver
Crazy Gnarls Barkley
Crazy in Love Beyoncé
Crazy little thing called love Queen
Cry me a river Michael Bubblé
Dance Monkey Tones and I
Dancing Queen Abba
De Diepte S10
Diamonds Rihanna
Don't be so hard on yourself Jess Glynn
Don't get around much anymorDeuke Ellington
Don't it make my brown eyes bClureystal Gayle
Don't know why Norah Jones
Don't Leave Me This Way Communards
Don't Let Go En Vogue
Don't look back in anger Oasis
Don't Start Now Dua Lipa
Don't stop believing Journey
Don't stop till you get enough Micheal jackson
Don't you Worry bout a thing Stevie Wonder
Dream a little dream Ella Fitzgerald
Drive my car The Beatles
Du hast mich 1000 mall Andrea Berge
Earned it The Weekend
Easy Lionel Richie
Easy Lover Phil Collins
Empire state of mind Alicia Keys
Eternal Flame Bangles/ Atomic Kitten Everything Michael Bubblé
Faith Goerge Michael
Family Affair Mary J. Blige
Fast Car Tracy Chapman
Feel it Still Portugal The Man
Feel like making love George Benson
Feeling Good Nina Simone
Fever Peggy Lee
Finally Cece peniston
Firestone Kygo
Firework Katy Perry
Fly me to the moon Sinatra
Follow Rivers Triggerfinger/ Lykke Lee Freed from desire Gala
Funny Valentine Frank Sinatra
Genie in a bottle Christina Aguilera
Georgia on my mind Frank Sinatra
Georgy Porgy Toto
Get Lucky Daft Punk
Girl Anouk
Halo Beyonce Hapiness Alexis Jordan Happy Pharrel Williams Havana Camila Cabello Have a little faith in me John Hiatt
He Na Na Na Vaya Con Dias Heaven Brian Adams Heaven Must Be Missing._ Travares
Hello Adele
Hero Mariah Carrey Higher Ground Stevie Wonder Hij is van mij Maan
Hit the Road jack Ray Charles Holiday Madonna
Hot 'n Cold Katy Perry
Hotel California The Eagles
Hotline Bling Drake
Hound Dog Elvis
How deep is your love Calvin Harris How deep is your love Take That
Human Nature Michael Jackson I Can't feel my face The Weeknd
I don't want tot miss a thing Aerosmith
I Heard It Through The Grapevine
Imagine John Lennon
In the Night Weeknd
Into you Ariana Grande
Ironic Alanis Morisette
Is this love Bob Marley
Isn't she lovely Stevie Wonder
It dont mean a thing Duke Ellington
It's raining men Weather Girls
Jealous Nick Jonas
Jessy Joshua Kadison
Jump! Van Halen (swing version) Just the two of us Bill Withers
Just the way you are Billy Joel
Just The Way You Are (Bruno)Bruno Mars
Karma Chameleon Culture Club
Killing me softly Fugees
Kiss Prince
L.O.V.E. Nat King Cole
La Isla Bonita Madonna
La Vie en Rose Edith Piaf
Ladies Night Kool & The Gang
Lady Modjo
Lady in Red Chris de Burg
Lady Marmalade Christina Aguilera
Last Dance Donna Summer
Latch Sam Smith
Lavitating Dua Lipa
Lay it all on me Rudimental/Ed Sheeran Layla Eric Clapton
Le Freak Chic
Let me entertain you Robbie Williams
Let me love you Justin Bieber
Let's Dance David Bowie
Leun op mij Ruth Jacott
Liar Camilla Cabello
Light my Fire The Doors
Like the way I do Melissa Ethrtidge
Listen to the Music Dooby Brothers
Little L Jamiroquai
Locked out of Heaven Bruno Mars
Look of Love Sinatra
Loose yourself to dance Daft Punk
lost in japan Shawn mendes
Love is al around Wet Wet Wet Love me like you do Elly Goulding Love me now John Legend Love Song Sara Bareilles
Love yourself Justin Bieber
Lovely Day Bill Withers
Loving you Mina Ripperton
Magic Coldplay
Make you feel my love Adele
Man in the mirror Michael Jackson
Me and Mr. Jones Billy Paul
Memory Barbra Streisand
Mercy Duffy
Mesmerized Faith Evans
Missing E.B.T.G.
Moodys Mood for love Amy Winehouse Moondance Van Morrison
Moonriver Barbra Streisand
Mr. Rock'n Roll Amy McDonald
My Baby Just Cares Ella Fitzgerald
My Girl Temptations
My heart will go on Celine Dion
My Way Frank Sinatra
Natural Woman Aretha Franklin
Need you now Lady Antebellum
Never Can Say Goodbye Gloria Gaynor
Never Too Much Luther Vandross
New Rules Dua Lipa
New York New York Frank Sinatra
New York State of Mind Billy Joel
Next to Me Emilie Sande
Night and Day Frank Sinatra
Nights in White Satin Moody Blues
Nine to Five Dolly Parton
No Diggity Blackstreet
No Good Amy Winehouse
no scrubs TLC
No woman no cry Bob Marley
Nobody's Wife Anouk
One U2 & Mary J Blige
One Dance Drake
One Kiss Dua Lipa / Calvin Harris One More Try George Michael
Optimist Tabitha Papa dont preach Madonna Perfect Ed Sheeran Photograph Ed Sheeran Pianoman Billy Joel Play That Funky Music White BAoy
verage White Band Please don't stop the music Rihanna
pony Ginuwine
Pretty Woman Roy Orbinson
PriceTag Jessy J
Promises Sam Smith / Calvin Harris Proud Mary Tina Turner
Put Your Records On Corinne Bailey
Quando Michael Bubblé
Que Sera Doris Day
Raise your glass Pink
Rather Be Clean Bandit
Red red wine UB40
Rehab Amy Winehouse
Relight my fire Take That
Respect Aretha Franklin
Ride like the wind Christopher Cross
Rien de Rien Edith Piaf
Right here waiting Richard Marx
Ring My Bell Anita Ward
Roar Katy Perry
Rock DJ Robbie Williams
Rock With you Michael Jackson
Rolling in the Deep Adele
Royals Lorde
Rude Boy Rihanna
Save tonight Eagle eye cherry
Saving All My Love Whitney Houston
Say a little prayer Aretha Franklin
Say You'll be there Spice Girls
Senorita Charles Mendes
September EW&F
Sexbom Tom Jones
Shackles Mary Mary
Shake it Off Taylor Swift
Shallow Lady Gaga
Shape of you Ed Sheeran
Show me love Robin S
Shy Guy Diana King
Side Effects Chainsmokers
Side to Side Ariana Grande
Signed Sealed Delivered Stevie Wonder
Simply the best Tina Turner
Sing it back Moloko
Single Ladies Beyoncé
Sir Duke Stevie Wonder
Sky full of stars Coldplay
Skyfall Adele
Sledgehammer Peter Gabriel
Smile Nat King Cole
Smoke gets in your eyes Patti Austin
Smooth Operator Sade
So Excited Pointer Sisters
Somebody Else's guy Jocelyn Brown
Somehting just like this Coldplay
Someone loves you honey June Lodge
Son of a preacherman Dusty Springfield
Sophisticated lady Duke Ellington
Sorry Justin Bieber
Sorry seems to be the hardest.E.lton John
Spooky Dusty Springfield
Stand by me Ben E King
Stay with me Sam Smith
Staying Alive BeeGees
Still in mij Van dik hout
Stitches Shawn Mendes
Streetlife Randy Crawford
Stuck Caro Emerald
Stuck on you 3T/ Lionel Richie
Sunday Morning Maroon 5
Sunrise Norah Jones
Super Freak Rick James
Superstition Stevie Wonder
Sway Michael Bubblé
Sweet child of mine Guns n Roses
Sweet Dreams Annie Lennox
Sweet love Anita Baker
Sweetest Taboo Sade
Symphonie Zara Larsson Clean Bandit Take The A Train Duke Ellington
Teardrops Womack & Womack
That's Amore Dean Martin That's what I like 1 Bruno Mars
The girl from Ipanema Astrud Gilberto The Lady Is A Tramp Frank Sinatra The Middle Zedd
The Way you make me feel Michael Jackson There's Nothing Holding Me BaSck
hawn Mendes
They cant take that away from Emllae Fitzgerald
Think Aretha Franklin
Thinking out loud Ed Sheeran
This Girl is on Fire Alicia Keys
This is how we do it Montell Jordan
This is the life Amy McDonald
This is what it feels like Armin van Buuren
This is what you came for Rihanna
This Love Maroon 5
This Masquerade George Benson
Titanium Sia
To The Moon and Back Savage Garden
Torn Natalie Imbruglia
Touch me there Total Touch
toxic Britney Spears
Treasure Bruno Mars
tyrone Erykah Badu
Unchain my heart Joe Cocker
Under the Bridge Red Hot Chilli Peppers
Unforgettable Nat King Cole
uptown funk Bruno Mars
Use Somebody Kings of Leon
Valerie Amy Winehouse
Venus Shocking Blue/ Bananarama Virtual Insanity Jamiroquai
Viva la vida Coldplay
Volare Dean Martin
Waiting for love Avicii
Waiting for tonight Jennifer Lopez
Waiting on the world to changeJoh Mayer
Wake me up Avicii
Wake me up before you go go W1ham
Walking In Memphis Marc Cohn
Walking on Sunshine Katrina & the waves Wannabe Spice Girls
waterfalls TLC
We Are Family Sister Sledge
We found love Rihanna
What a fool believes Doobie Brothers
What a wonderful world Louis Armstrong
What's going on Marvin ~Gaye
When I fall in love Celine Dion
When love takes over Kelly Rowland/David Guetta When We Were Young Adele
When you say nothing at all Ronan Keating
Why Tell me why Anita Meijer
Wicked Game Chris Isaac & Dance version With or without you U2
Wonderwall Oasis
Yesterday The Beatles
You are the sunshine of my lifeStevie Wonder
you make me wanna Usher
You might need somebody Randy Crawford/ Shola Ama You Rock My World Michael Jackson
You to me are everything The real thing
You're Still the one Shania Twain
You've got a friend James Taylor
You've got the love The source ft. Candi Staton You're the voice John Farnham
Zombie Cranberries
All I want for Christmas X-MAS
Do They know it's christmas timXe-M..AS
Driving home for Christmas X-MAS
Feliz Navidad X-MAS
Happy New Year X-MAS
Have yourself a merry X-MAS
I'm Dreaming of a White X-MAS
Jingle Bells X-MAS
Last Christmas X-MAS
Let it snow X-MAS
Please come home for ChristmXa-sMAS
Rocking around the Christmas XT-rMeeAS
Santa Baby X-MAS
Silent night X-MAS
Sleigh Ride X-MAS
So this is Christmas X-MAS
The Christmas song X-MAS
Winter wonderland X-MAS

Zangeres Lisa boeken doe je bij Viking Entertainment!
Zangeres Lisa boek je bij Viking Entertainment. Al onze medewerkers helpen je graag met vragen over deze zangeres. Neem vrijblijvend contact met ons op voor meer informatie.
Zangeres Lisa boeken?
EUR
Prijs v.a. € 695,- excl. BTW
Boeken bij

Viking Entertainment

werkt heel eenvoudig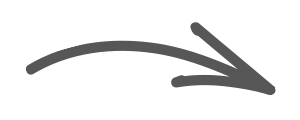 Stap 1
Zoek jouw artiest
Stap 2
Plaats je gegevens

Stap 3
Check beschikbaarheid
Kiezen voor
Viking
50 jaar ervaring
Professioneel
Scherpe prijzen
Snelle reactie
Gratis offerte
Experts in entertainment!