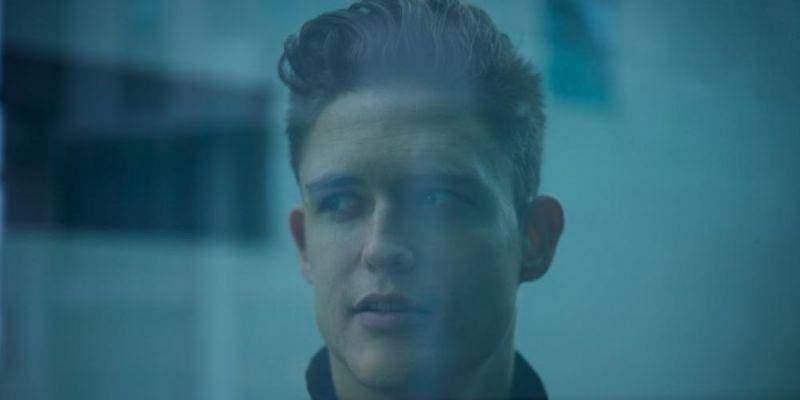 Wil je The Flexican boeken voor een optreden?
Viking Entertainment is hét boekingskantoor voor alle artiesten, DJ's, bands en events. Op onze website vind je alle informatie met betrekking tot het boeken van The Flexican voor een evenement.
Biografie The Flexican
Foto: Nine Ijff

In a society where a career in music can be downloaded off the Internet, a person who knows where to buy a microphone is considered an artist and where someone who's able to press play on tape claims to be a dj. In this world only a few stand out, amongst those chosen few is a young man from Amsterdam, The Netherlands. This is The Flexican's society, welcome.

Growing up in Mexico City, Mexico, surrounded by all sorts of latin- and rock music, with an uncle who worked as an audio technician for various shows and concerts. Often enough the young Thomás could go with him to watch his uncle prepare that night's rock gig. His uncle, aware of his nephew's fascination with music, hooked him up with a drum kit and at the age of six and when most kids were into football or karate his uncle took him to see one of the best musical teachers in Mexico. This was where Thomás took his first lesson in drumming. Being influenced by the bands at his uncle's work Thomás developed an undying love for bands like Pink Floyd, Guns 'N Roses and U2.

It's around 1992 when Thomás, alongside his mother and younger brother, moved from Mexico to The Netherlands. Settled in Amsterdam one of the first things Thomás noticed was the MTV-culture that had sprung off in the early 80's and went on to flourish in the 90's. Thomás was hooked instantly. Not being able to turn his favorite TV channel off. Through MTV Thomás was introduced to various waves of music that were popular in the urban environment of America and Europe. Among these different styles of music was hiphop. Being so different to what he was used to hearing and seeing in Mexico, hiphop stood out. Supported by his mother and uncle they gave him a compilation with acts like C&C Music Factory on it and Ice-T's 5th album Home Invasion.

A few years later, entering high school, Thomás found new ways of answering the demand he had for hearing as much music as possible. As his record collection expanded his mother made him choose between his drum kit and the turntables with the mixer he desired. It didn't take Thomás long to get rid of this dilemma which led to the makings of the perfect dj. As his old drum kit was no longer there to take up valuable space there all of a sudden was room for more & more records. Listening to acts like A Tribe Called Quest, Blackmoon, various Rawkus artists and more it's safe to say that the mid 90's was a good time to master your dj skills. It definitely was for Thomás, who learned the basics from a friend but later mastered his own style and soon took on the name The Flexican. Confident enough that he could rock a crowd he convinced the people of various party committees on local high schools that he was the one who they should hire as their dj. This way The Flexican made a name for himself among his friends and extended friends. Together with his friends Andras Caron and Yousef Gnaoui they started the DasDatDing parties. A series of parties that started in Club More in Amsterdam. Although DasDatDing only lasted for three months on a weekly basis, it opened the door to the dj scene in Amsterdam for The Flexican. Around this time he worked for a restaurant where people asked him to spin at weddings and business parties alike. This is where he learned to experiment with different styles of music during his dj sets, as a dj with a hiphop state of mind he brought a special kind of flavor to these parties where the people weren't necessarily familiar with hiphop or its way of mixing a track with the next track. After working a year for different restaurants he attended The School for Audio Engineering, which he graduated from two years later and where he mastered the style of music production and mixing.

Around that time he started making mixtapes. Looking back, one of his first mixtapes Summer Madness is considered a classic. Another one of his early mixtapes was Numero Uno, a hiphop mixtape whereas Summer Madness was more funk and house orientated. He handed these tapes out to various people. One of who was Real El Canario, an established dj in the eclectic music scene. Inquiring to what the mixtapes were about Real only wanted Summer Madness and disregarded the hiphop tape. Because of their Latin roots they connected on a social level but more importantly Real was more than impressed by what he heard on Summer Madness. Real pointed the tape out to different agents. His hard work finally paid off and led to getting signed to his first agency. Having a gig here and there his record collection continued to grow and meant he still spent a lot of time at different record stores in the city. Where he later was invited to join the crew of Dance Tracks and later Rhythm Import.

The amount of parties he was asked for started to grow and his name began to ring out. The Flexican couldn't combine his work for a record store any longer with his work as a dj and gave his regular job up to completely focus on his dj career. Because of his talent and S.A.E. background The Flexican was one of the first who saw the endless opportunities of dj'ing with CD's opposed to using vinyl records. Making his own edits and testing each song on quality and possibilities before he burned them to CD he found ways to authenticate his dj sets and stand out from other dj's.

From the moment The Flexican moved from a barrio in Mexico City to 'De Pijp' in Amsterdam his best friend Yousef Gnaoui was a witness to The Flexican's life story for the most part. Sharing a similar love for music they started experimenting with hiphop. When The Flexican was working at a restaurant or playing tunes at a wedding party Yousef was working on his acting skills at Likeminds, a local theatre collective where he met Glen Faria today better known as MC Fit. Yousef dubbed himself Sef Nice and with The Flexican as their dj and producer the hiphop group Flinke Namen was naturally formed. With Sef & The Flexican being almost the same age and MC Fit a few years older the latter closed the gap as far as age goes between Dutch oldschool hiphoplegend, host and comedian Murth The Man-O-Script who later joined Flinke Namen.

Flinke Namen was introduced to the world with the track 'Pelikanen' through the soundtrack of 'Scarfaced', a Made In Da Shade (MC) theatre production. Thereafter Made In Da Shade embraced The Flexican into its family of creatives. Being a collective that combines hiphop, urban culture and theatre into a stageplay Made In Da Shade asked The Flexican to entirely produce their 2005 project 'Kings'. A soundtrack that coined The Flexican's musical style and launched the second Flinke Namen single 'Niet Om Arrogant Te Doen', this time with Murth on the track they set the tone for what people could expect from this up & coming hiphop group. During this time they were competing other up & coming hiphop acts in de Grote Prijs van Nederland. A much acclaimed national talent show where they made the finals and won the Musicians award. Kings featured Dutch talents such as Pete Philly, Big Boy Caprice & Sticks. However, one track in particular stood out which was Bumayé with rapper Typhoon delivering the vocals. Referring to Muhammed Ali's Rumble In The Jungle Bumayé had a couple of unique verses, a catchy hook. Together with the victorious sounding drums and Latin horns, cleverly put together by The Flexican, this is still a much-requested track. It's often used as encore or climax to either a Flexican or a Typhoon show. Without ever being released as a single or having a video to it, Bumayé remains a diamond in the rough in the world of Dutch hiphop.

Celebrated with various awards The Flexican became a force to be reckoned with, both as a producer and dj. Having dj gigs all over the country his work ethic and talent led to being asked to dj for popular radiostations Juize.FM, 3voor12XL on 3FM and deliver a monthly mix for Lijn5.com. Never scared to mix one style with another The Flexican saw the opportunity to bring his personal taste and vision for demand to a monthly party when his friends Yousef Gnaoui and Lee Stuart shared the idea to set a similar flavored party up called TheDirtyDirtyDirty. Successful as the concept was The Flexican's continued to rise and became thé dj in the eclectic music scene with residencies in clubs like Jimmy Woo, Paradiso, Monza and on various parties and events. Among those are the GirlsLoveDJ's parties, a successful party organization set up by long time friend Andras Caron. Together with Andras and Sef, The Flexican is working on The Century; an electro-based music project that you can expect in the not so far future.

In the meantime the buzz that Flinke Namen generated was zooming through all the projects The Flexican took on. Everywhere he went people asked as to when their debut would drop. With his creativity on display on the track 'Lichaamstaal' with which they contributed to the soundtrack of yet another Made In Da Shade production; HRMNNH Kung-Fu Hossel. And the news that the group was signed to TopNotch, the biggest hiphop label in the country, while touring with Dio and The Opposites as Flinke Namen during the Op Volle Toeren tour kept the buzz alive and allowed them to postpone their debut while striving for perfection and the right time and place to release Superstuntwerk, their long awaited debut. With the success Flinke Namen had individually 2009 became the year to finally announce the release date of the album which the light of day on june 19th. Prior to this solely by The Flexican produced album sans guest appearances they released Kunst & Vliegwerk, containing collaborations with legend Extince amongst other talents this mixtape. In combination with SuperStuntWerk that featured the megahit 'Als Ze Langs Loopt', showed the musical diversity of The Flexican as a producer.

Through the various paths The Flexican walked to become the dj he is today he receives a unique amount of respect and credibility in the Dutch music scene as a whole. Bridging gaps between styles and time and again able to redefine the often-misplaced term 'eclectic' he became an entity in different worlds ranging from the gritty world of hiphop to the ever-evolving world of dance and everything that lies in between. From society's underground to society's mainstream; it's all part of The Flexican Society.
The Flexican boeken doe je bij Viking Entertainment!
The Flexican boek je bij Viking Entertainment. Al onze medewerkers helpen je graag met vragen over deze act. Neem vrijblijvend contact met ons op voor meer informatie.
Boeken bij

Viking Entertainment

werkt heel eenvoudig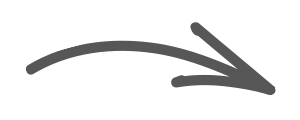 Stap 1
Zoek jouw artiest
Stap 2
Plaats je gegevens

Stap 3
Check beschikbaarheid
Kiezen voor
Viking
50 jaar ervaring
Professioneel
Scherpe prijzen
Snelle reactie
Gratis offerte
Experts in entertainment!