Wil je GLOWINTHEDARK boeken voor een optreden?
Viking Entertainment is hét boekingskantoor voor alle artiesten, DJ's, bands en events. Op onze website vind je alle informatie met betrekking tot het boeken van GLOWINTHEDARK voor een evenement.
Biografie GLOWINTHEDARK
Albert Harvey (1986) and Kevin Ramos (1987), both grew up in the Netherlands. With their mutual passion for music a new friendship was born. Albert grew up with gospel, soul and folk music from his home-country Suriname. For Kevis, music has always been a big part of his life, since his father is a well-known Latin artist and his mother a funky soul singer.

With their friendship as a solid base and their interest in music, fashion and art, they decided to join forces. Albert and Kevin grew to be a strong duo with a cross-over sound between pop and electronic music, inspired by their heroes Daft Punk, N*E*R*D and Coldplay. They decided to join forces and from that moment on, GLOWINTHEDARK was a fact! An identity which suits their creativity musically and performance-wise, as they light up the crowd with their electrifying performances, visualizing themselves as the light and energy on stage.

As a pop/electronic DJ/producer duo they have entered the internation dance scene, with an already impressive list of shows, such as the worldwide-known Dirty Dutch events, the Miami Winter Music Conference, Mysteryland, Story Miami, Pacha Brazil, Ministry of Sound London and Tomorrowland. Their pop/electronic sound with influences from all around the globe, has also been doing well in Ibiza, the Mecca of electronic dance music, where they have been residents at the prestigious Blue Marlin Ibiza and often performed at Pacha, Ushuaïa, Privilege and even having their own night Cavalli Ibiza.

Their talent as producers, was also noticed by Chuckie, the force behind the world-famous Dirty Dutch sound, which led to their collaboration on 'Electro Dude' and later, to 'NRG', released on Spinnin' Records. Their collaboration with none other than superstar David Guetta, introduced them to an even bigger audience. They met Guetta during the Winter Music Conference 2013 in Miami and the French star immediately liked their music, so they got in the studio together soon afterwards, where they finalized the smashing club banger 'Ain't A Party', which was one of the most-played tracks in 2013. The track was released on David Guetta's Jack Back Records and was included on David Guetta's annual compilation album, 'F*** Me I'm Famous'.

2014 was another milestone for GLOWINTHEDARK after the 'MUG' release earlier in the year in collaborations with BBC Radio 1's radio-host Danny Howard & British producer T3NBEARS; the release of 'Charged' with Alvaro, their big Asia tour and a panel during Winter Music Conference in Miami. They also toured around Brazil in the run-up to the World Soccer Cup and collaborated with Deorro. When it comes to their creativity, do expect the unexpected!

This year has been one of a kind for GLOWINTHEDARK. 2015 kicked off with the release of their track with Uberjak'd 'Ozzie', they also managed to launch their brand new label LightState Music in addition to their radioshow LightState, and an impressive pop-electro radio song 'Get Over You' in collaboration with Dutch YouTube icons ADAM, who have their own reality show on Dutch TV channel BNN. Besides, Miami Music Week was chosen to be the week to release their long-awaited collaboration with Tommie Sunshine and T3NBEARS called 'Front 2tha Back', as premiered at Ultra Music Fesitval's mainstage on the previous edition.

And here is where the magic begins, GLOWINTHEDARK are currently taking the world by storm with their unexpected 'Clap Your Hands' collaboration with mastermind David Guetta that was premiered at Ultra Music Festival 2015. After the debut of the track, the duo surprised the vrowd at different locations around the world accomanying David Guetta on stage in Brazil, Germany, Ibiza, Belgium... and ended up with a massive clap-along performace at Tomorrowland that spread the word around and created a big buzz on the media and the internet. Released on Jack Back Records (David Guetta's own label), the track reached the top 10 on Beatport within few days and was a big hype around GLOWINTHEDARK's fanbase.

Aside from the collaboration, GLOWINTHEDARK has released a remix for David Guetta, Nicki Minaj and Afrojack's Billboard hit 'Hey Mama' as well as performed this summer at Pacha Ibiza on David Guetta's party 'F*** Me i'm famous', doing a masterclass at Ushuaïa and even playing at Ushuaïa itself, Privilege's closing party and Café Mambo.

Furthermore, they have been working on the line of their radioshow and podcast LightState that is aired everyweek in radio stations as important as Slam FM in the Netherlands, Radio FG in France, Block FM in Japan and Fun Radio in Spain, amongst many others.

At the moment, the DJ duo is working in the studio finalizing their new soon-to-be-released EP, which will feature a different GITD face, while scouting new talents together with Future Music Talent, a platform they are ambassadors from, and filling the upcoming releases for their own label LightState Music.

Their Potential to become one of the most promising pop/electronic duos is evidently visible through their energetic live performaces. Considering their exceptional stage presence, succesful collaborations and their ability to light up any crowd with their energy, one thing is certain...

Anything is possible when you GLOWINTHEDARK
GLOWINTHEDARK boeken doe je bij Viking Entertainment!
GLOWINTHEDARK boek je bij Viking Entertainment. Al onze medewerkers helpen je graag met vragen over deze act. Neem vrijblijvend contact met ons op voor meer informatie.
Boeken bij

Viking Entertainment

werkt heel eenvoudig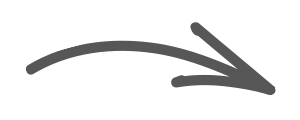 Stap 1
Zoek jouw artiest
Stap 2
Plaats je gegevens

Stap 3
Check beschikbaarheid
Kiezen voor
Viking
50 jaar ervaring
Professioneel
Scherpe prijzen
Snelle reactie
Gratis offerte
Experts in entertainment!