Wil je Partysquad boeken voor een optreden?
Viking Entertainment is hét boekingskantoor voor alle artiesten, DJ's, bands en events. Op onze website vind je alle informatie met betrekking tot het boeken van Partysquad voor een evenement.
Biografie Partysquad
The Partysquad is the name of the DJ/ producer formation Jerry Leembruggen and Ruben Fernhout. Coming from The Netherlands, they have been responsible for international releases since 2009, amongst others on Spinnin Records, Universal / TopNotch and Mad Decent.
The Partysquad has been one of the most popular DJ formations of their country for a steady 8 years, not in the least because of their 10 success singles in the Dutch Top 40 charts. In 2008 they were one of the first Dutch dj's who were ready to take their sound abroad. While in Ibiza for preparations, their run came to a sudden stop; a life-altering car accident happened on the island and Jerry entered a coma that detoured their career indefinitely. As Jerry recovered and made his comeback in 2010, he and his partner in crime Ruben stepped into a world that was ready and willing to embrace their massive sound.
They started releasing tracks like "Amsterdamn" in collaboration with Afrojack, which was at that time one of their label's (Spinnin Records) best selling records worldwide on Beatport. After the release of two other international club bangers "Fire" and "Show Rocker" in 2010, they launched a Dutch slammer early 2011 called "Ik Ga Hard"; they ruled the top 10 position of the iTunes charts for almost 6 months with this tune.
In November 2011 the American label Downtown Records released the reggae-influenced track 'Original Don', a collaboration of Major Lazer with The Partysquad. Major Lazer, consisting of DJ/producer's Diplo and Switch, is amongst other great productions known for de single 'Pon Di Floor', that rocked every chart list and was played in clubs and at radio stations worldwide. Beyoncé took her part and used the sample for her hit single 'We run the world'. Even before this -in 2009- The Partysquad released their first EP 'Murderer/ Hollertronix # 10' on Diplo's label 'Mad Decent'.
Already on the Hollertronix EP was it that The Partysquad experimented with reggae. After the impact of 'Original Don', and the introduction of this new mix of reggae, hardstyle kicks and other styles of music, it became clear that the world was ready for more.
For a special project, The Partysquad expanded the style of Original Don and created an EP with 6 tracks, with just one purpose, to destroy dance floors all around the world. This Ep is called: the Badman Rave EP.
The Partysquad worked with a number of musical heroes: Dutch superstars like Afrojack,
Bassjackers
, Alvaro, Hardwell, Chuckie, Nicky Romero but also artists from the U.S. like Ninjasonik, Maluca and other next generation artists. Maybe 'creative chaos' could be the closest description of the genre that The Partysquad performs in, if there should be one. Their international releases show an extreme variety and are a true sound explosion. The only standard they are reckoned for is that their releases are made to breakdown every dance floor. So take this standard element and put electronic, hiphop, reggae, rock, dance, dub and all other raw sounds into a blender, you will get pretty close to what it is that The Partysquad brings and stands for.
Just recently The Partysquad teamed up with Spinnin Records and started their own label called "Rebel Yard". Like no other, they have always liked to experiment with all kinds of music and felt there was room for a label that could hold more than one particular style. A place where the Amsterdam influence of the Dutch Antilles islands, Surinam, Asia and more may be combined with all sorts of music; house, electro, reggae, dub and what have you..
Partysquad boeken doe je bij Viking Entertainment!
Partysquad boek je bij Viking Entertainment. Al onze medewerkers helpen je graag met vragen over deze act. Neem vrijblijvend contact met ons op voor meer informatie.
Boeken bij

Viking Entertainment

werkt heel eenvoudig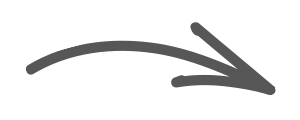 Stap 1
Zoek jouw artiest
Stap 2
Plaats je gegevens

Stap 3
Check beschikbaarheid
Kiezen voor
Viking
50 jaar ervaring
Professioneel
Scherpe prijzen
Snelle reactie
Gratis offerte
Experts in entertainment!