Wil je De Sluwe Vos boeken voor een optreden?
Viking Entertainment is hét boekingskantoor voor alle artiesten, DJ's, bands en events. Op onze website vind je alle informatie met betrekking tot het boeken van De Sluwe Vos voor een evenement.
Biografie De Sluwe Vos
De Sluwe Vos (The Sly Fox) has made a remarkable impact on the scene these past few years. He's the perfect example of how hard work pays off. And it is evident, watching one of his shows; De Sluwe Vostruly loves what he's doing. This pure energy got him to play Lowlands and Pukkelpop for two consecutive years (2015 and 2016), while he also had gigs at Glastonbury (Block9's Genosys stage), Fuse (Brussels), Ministry of Sound (London), DGTL (Barcelona), Sankeys and Awakenings in Manchester and multiple times at Pollerwiesen. During weekdays he likes to stick to his equipment in the studio. The weekends see him play across Europe in Belgium, France, Germany, Ireland, Spain and often in the UK.
Sluwe Vos boeken voor jouw evenement
Next to playing tons of shows, he also curates the Patron label where he will release two EP's in 2017. His latest EP Insert Track Title (2016) came out on DJ Haus's label Unknown to the Unknown, and got major support from Annie Mac.

But it was his OG Anthem back in2012 that got De Sluwe Vos recognized more than ever before. This track marked a pivotal point in his career; productions-wise as well as for his dj shows. His energized sets got picked-up by a bigger crowd and international acts like Joy Orbison, Boddikaand Bicep have been noticing and supporting his productions ever since. This coming year De Sluwe Vos will continue building his strong brand with Patron, as there are some interesting and fresh releases planned for Ennio (Hamburg), Scott Franka (Manchester) and Baz Reznik(The Hague). And it's not just releases, but label nights as well, like the first ones together with Ryan Elliott, Marquis Hawkes and Bambounou.
Alles weten over het boeken van Sluwe Vos?
While his Kontra album tour, with a full-fledgedband in 2015, already seems ages away, his second tour still resonates through the underground of the Dutch scene. We're talking about his 'All Night Long Tour' at end of 2016. For this tour he played at eight different clubs in Holland, all by himself, every Friday and Saturday of November. He went from OOST in Groningen, to Basis in Utrecht and from Toffler in Rotterdam to Amsterdam's youngest club Shelter. De Sluwe Vos took a big risk with this tour, as no other dj had ever done this before in Holland. Fortunately,the tour was a big success.

De Sluwe Vos is not planning to stop working hard in 2017 by the looks of his agenda playing mainstage at DGTL, Awakenings, Toffler and Welcome to the Future Festivals. Also Pollerwiesen and Soenda Festival are confirmed as of yet. By the looks of all this De Sluwe Vos is set to establish his name f
De Sluwe Vos boeken doe je bij Viking Entertainment!
De Sluwe Vos boek je bij Viking Entertainment. Al onze medewerkers helpen je graag met vragen over deze act. Neem vrijblijvend contact met ons op voor meer informatie.
Boeken bij

Viking Entertainment

werkt heel eenvoudig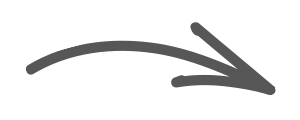 Stap 1
Zoek jouw artiest
Stap 2
Plaats je gegevens

Stap 3
Check beschikbaarheid
Kiezen voor
Viking
50 jaar ervaring
Professioneel
Scherpe prijzen
Snelle reactie
Gratis offerte
Experts in entertainment!