Wil je Brooklyn Bounce boeken voor een optreden?
Viking Entertainment is hét boekingskantoor voor alle artiesten, DJ's, bands en events. Op onze website vind je alle informatie met betrekking tot het boeken van Brooklyn Bounce voor een evenement.
Biografie Brooklyn Bounce
DJ Dennis "Bonebreaker" Bohn (38) is the producer of Germany´s favourite dance icons Brooklyn Bounce (e.g. "Get ready to bounce","Loud and Proud","Bass, Beats & Melody","Crazy" ; Brooklyn Bounce sold over 2,5 million singles since 1996!) and one of the most important persons in the German dance business. Brooklyn Bounce´s great comeback in 2000 with "Bass,Beats & Melody" (Top 3!) and their fourth longplayer "Restart" were a wonderful climax to an exceptional producer career. A career, that of course still goes on today. For his work with Brooklyn Bounce, Bohn had been rewarded with one nominations for the VIVA TV COMET, an award, presented by Germany´s major music television channel. Brooklyn Bounce had also been shortlisted twice for the ECHO, Germany´s biggest music prize. Bohn is a multi-talented person. And to him, music is the most important thing in his life. As a producer, he learned everything about perfect sounds and recordings; as a former A&R man in a music publishing company – Bohn signed Grammy nominee Mousse T. – he knows a lot about songwriting and publishing.In 2002 he forms the label Mental Madness Records and celebrates chart success in the UK,Japan and all over the world with artist such as Special D.,Discotronic,Andrew Spencer and many more.

As a DJ he has an excellent image worldwide in all the party hot-spots: Trance,Techno,Hard House,Hardstyle,Hands Up or even Electro/House, ultra tough, loud and edgy ,but still melo ans groove is his trademark – Brooklyn Bounce Style at its best.

Dennis "Bonebreaker" Bohn grew up in a family of musicians. He has been playing the drums since he was five years old. Until today, his rockband C.Y.D. (Change Your Dealer) exists.(www.myspace.com/changeyourdealer)

He has his first experiences as a DJ by playing rock and metal records in different clubs in Hamburg. As a lightjockey, Bohn finally gets to know to house techno and black music. And it doesn´t take long then until he starts being a professional house DJ. His first pseudonyme is D.Bone and he plays vocal and deep house. As DJ Bonebreaker, he establishes the typically tough Brooklyn Bounce Sound as a trademark and becomes one of the most popular DJs of the dance community.

He also has recorded solo material inspired by his occupation as a DJ: "Druck!" and "Husten!" were the first Bonebreaker singles. Under his real name "Dennis Bohn" he also released a single on KONTOR Records called "Rocky Beach Theme" ! The style is more electro and house ! He also done several remixes with that project for Australia,South Africa and recently Germany ! After several very successful re-releases of older tracks from Brooklyn Bounce in 2008 and collaborations with the Sample Rippers"Louder & Prouder" (2009) and Alex M and Marc vam Damme"Crazy" (2010), he is ready to rock even some more in 2010!

One of the most popular songs by Brooklyn Bounce will ge a make over "Bass,Beats & Melody Reloaded" with a huge remix-package including "Rocco vs Bass T.,Andrew Spencer,Accuface an more there is also a special version of the track released on Titanic/Saifam (Italy) Brooklyn Bounce vs Technoby,one of the leading hardstyle dj´s and producers done a fantastic remix of "Bass,Beats and Melody" !

Finally the long awaited new album "X-Files" will be out in october !
Brooklyn Bounce boeken doe je bij Viking Entertainment!
Brooklyn Bounce boek je bij Viking Entertainment. Al onze medewerkers helpen je graag met vragen over deze act. Neem vrijblijvend contact met ons op voor meer informatie.
Brooklyn Bounce boeken?
EUR
Prijs v.a. € 1995,- excl. BTW
Boeken bij

Viking Entertainment

werkt heel eenvoudig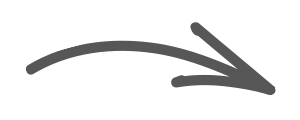 Stap 1
Zoek jouw artiest
Stap 2
Plaats je gegevens

Stap 3
Check beschikbaarheid
Kiezen voor
Viking
50 jaar ervaring
Professioneel
Scherpe prijzen
Snelle reactie
Gratis offerte
Experts in entertainment!