Wil je Sunnery James & Ryan Marciano boeken voor een optreden?
Viking Entertainment is hét boekingskantoor voor alle artiesten, DJ's, bands en events. Op onze website vind je alle informatie met betrekking tot het boeken van Sunnery James & Ryan Marciano voor een evenement.
Biografie Sunnery James & Ryan Marciano
Sunnery James and Ryan Marciano, two notable personalities with a single goal: to entertain as many people as possible with their funky electro groovy latin and percussive house sound. Sometimes solo, but mainly as a DJ duo, they are irresistible. Put them in a DJ booth together and instant interaction and chemistry is there, with an eye for the audience and an ear for each other. Effortlessly adapting to one another seems to be no problem for these two best friends and partners in crime.

From the moment they entered the DJ profession, they agreed to do something serious with their common passion: house music. Although they have both been into music since their childhood days, this moment doesn't feel like it was very long ago. Their first gig together was in November 2005. Residencies at different national organizations such as 'Sappig' quickly followed and they visited every quality club in The Netherlands as a DJ duo. These upcoming talents have established themselves as top national DJs very rapidly. In a short time, the exotic names of Sunnery James and Ryan Marciano have matured into familiar faces on the dance scene.

Sunnery James comes from a musical family, where he experienced a wide variety of music. From the age of 7, he had piano lessons for several years. As a DJ and producer, he still benefits now from these lessons. He met Ryan when he was 19. Ryan Marciano has a specialist's ear for quality music. For Ryan, music is a 'way of life'. In his younger years, he used to play many practical jokes. Nowadays, however, he is a very calm person who has just completed his graphical schooling and wants to put all his creativity into music. Deejaying is THE way to share their passion for music with others. They are inspired by DJs such as Dennis Ferrer and Kerri Chandler, artists with whom they have performed.

But they have many ambitions. Besides performing, they are very busy with producing. Even that is something they do together. As if they don't see enough of one another during gigs and their private lives, they're also studio buddies. Several remixes and original productions are on the way, and the repertoire grows by the week. There are new projects all the time and the best is yet to come!

Highlights:
- Sandayz (The Sand, Amsterdam)
- Latin Village (Spaarnwoude)
- Kenny Dope Exclusive (Thalia Lounge, Rotterdam)
- Luxurush (Heineken Music Hall, Amsterdam)
- Mysteryland (Haarlemmermeer)
- Gigs in Dusseldorf, Sofia, Antwerpen, Barcelona, on Ibiza and Crete
Sunnery James & Ryan Marciano boeken doe je bij Viking Entertainment!
Sunnery James & Ryan Marciano boek je bij Viking Entertainment. Al onze medewerkers helpen je graag met vragen over deze act. Neem vrijblijvend contact met ons op voor meer informatie.
Sunnery James & Ryan Marciano boeken?
Boeken bij

Viking Entertainment

werkt heel eenvoudig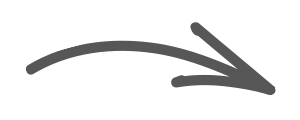 Stap 1
Zoek jouw artiest
Stap 2
Plaats je gegevens

Stap 3
Check beschikbaarheid
Kiezen voor
Viking
50 jaar ervaring
Professioneel
Scherpe prijzen
Snelle reactie
Gratis offerte
Experts in entertainment!