Wil je Badd Dimes boeken voor een optreden?
Viking Entertainment is hét boekingskantoor voor alle artiesten, DJ's, bands en events. Op onze website vind je alle informatie met betrekking tot het boeken van Badd Dimes voor een evenement.
Biografie Badd Dimes
Bader Slilem (27); formerly known as Bader Santos, currently operating under the name of Badd Dimes. Badd Dimes is a dance DJ/producer from The Hague with at least as much potential for success as the power that his personal slogan expresses: do not under estimate the power of music.
Badd Dimes boeken voor jouw evenement
Badd Dimes discovered his interest for music at the young age of seven. What he did not know at that time was that this interest was to develop in the course of the next decade into a lifestyle that he immensely enjoyed and still enjoys until the present day. As a young boy at the age of 14, Badd Dimes decided to absorb himself in music, in first instance with a view to independently creating a number of his own. Following a period of intense rehearsing, his efforts were finally rewarded in 2009 with his first real release on the record label PM Recordings. The record could rely on the support of none other than DJ Chuckie on the day of its release!
Silence then fell around Badd Dimes for a while after that, at the time still active under the name Bader Santos. Due to personal circumstances, he was not able to continue his rising trend in the sphere of music. Later on, this could be considered the soundless calm before the violent storm that lay lurking.
Alles weten over de boekingen van Badd Dimes?
He changed his stage name from Bader Santos to Badd Dimes. This change of name is a symbol for the rebirth on a personal level, but particularly on a musical level. With a completely new sound, he hopes to convince the world of his talent and potential. And this rebirth turned out to come as a real bombshell. After a short period, Badd Dimes already received major support from Hardwell, Dimitri Vegas & Like Mike,
Chuckie
, Afrojack, Nicky Romero, W&W and many more.
He hit the mark after arranging one of his most recent tracks "Titan", and all of the hard work began to yield visible results. None other than Blasterjaxx was incredibly impressed by the record and personally proposed to work together with the performer. Just how much potential the track would have did not became evident until after this co-operation was completed. One of the world's best record labels, SPINNIN RECORDS, proved raring to sign the record.
Badd Dimes has changed his sound to an eclectic sound. His heart belongs to this sound because it reminds him to his original core. Despite all of these positive developments, Badd Dimes continues to work hard in the studio in order to show the world what he is capable of. His booty shaking sound has become a must in the clubs and festivals all over the world. On his way to the top, his slogan will be the answer to both success as well as disappointment: do not underestimate the power of music.
Badd Dimes boeken doe je bij Viking Entertainment!
Badd Dimes boek je bij Viking Entertainment. Al onze medewerkers helpen je graag met vragen over deze act. Neem vrijblijvend contact met ons op voor meer informatie.
Boeken bij

Viking Entertainment

werkt heel eenvoudig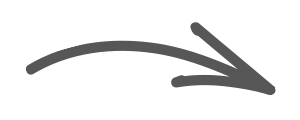 Stap 1
Zoek jouw artiest
Stap 2
Plaats je gegevens

Stap 3
Check beschikbaarheid
Kiezen voor
Viking
50 jaar ervaring
Professioneel
Scherpe prijzen
Snelle reactie
Gratis offerte
Experts in entertainment!