Wil je Coverband Millennium! boeken voor een optreden?
Viking Entertainment is hét boekingskantoor voor alle artiesten, DJ's, bands en events. Op onze website vind je alle informatie met betrekking tot het boeken van Coverband Millennium! voor een evenement.
Biografie Coverband Millennium!
The Millennials honed their skills further in the Peaky Blinders region, where they were once again drafted into the army during World War I. They ended up making music for all British soldiers on the Western Front.

Prince Albert, called the members of Millennium! to the order of the Knights Templar. One of the newly knighted Millennials, Tommy Shelby had an affair with the young princess and later Queen Elizabeth II. When King George lV found out, he banned all members of Millennium! from the UK. Tragic events during World War II caused them to lose sight of each other.
Coverband Millennium! boeken
The men of Millennium! reunited again. Queen Elizabeth was still secretly in love with Tommy Shelby, even though she would marry the Duke of Edinburgh later that same year.

Tommy Shelby, an illegal bouncer at Carnegie Hall at the time, decided to take up the bass, as he was sick of his struggle with the Sloggers. His brother Arthur Shelby was a pianist in a local pub in Birmingham and heard Tommy play his deeply grinding tunes. Arthur decided to join in and also invited his mate Alfie Solomons, a violin player, to form the string section.

A little later, Sir Freddy Thorne returned from a mission of playing Timpani in Senegal with the Kunjabi Tribes and he took up the drums.
Boekingen coverband Millennium!
At a party, Freddy, Miss May, and Lizzie got the slave driver drunk and they escaped with Billy to the UK. Billy had grown tired of being alone, so he decided to marry Miss May. Being a career soldier, Billy knew Sergeant Moss, well known for his great roar when shouting, screaming and yelling at people, despite having a pretty voice and a small heart. Sergeant Moss sang the beautiful sonnet "Love on the Rocks" at Miss May and Billy's wedding and the Knights decided to ask him to join Millennium!

Their little band was complete when father John Hughes, who happened to be a great banjo player, joined to play the guitar.

And so Millennium! was born. A new age and new opportunities were explored.
Coverband Millennium! boeken doe je bij Viking Entertainment!
Coverband Millennium! boek je bij Viking Entertainment. Al onze medewerkers helpen je graag met vragen over deze coverband. Neem vrijblijvend contact met ons op voor meer informatie.
Coverband Millennium! boeken?
Boeken bij

Viking Entertainment

werkt heel eenvoudig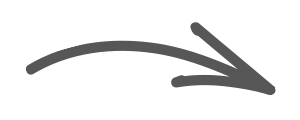 Stap 1
Zoek jouw artiest
Stap 2
Plaats je gegevens

Stap 3
Check beschikbaarheid
Kiezen voor
Viking
50 jaar ervaring
Professioneel
Scherpe prijzen
Snelle reactie
Gratis offerte
Experts in entertainment!